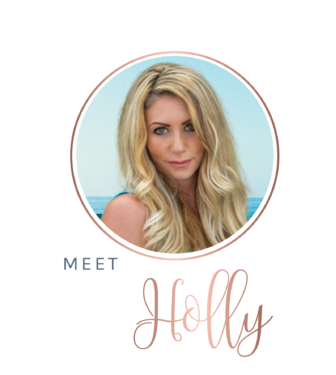 Holly Tolino
Realtor®️
Co-Team Leader
Director Of Marketing
Raised in Maryland, and after living in cities from Baltimore, Maryland to Maui, Hawaii, Holly traveled to Florida, fell in love with Englewood and happily made it her forever hometown. A self-proclaimed coastal lifestyle aficionado, Holly understands the numerous intangible benefits of life on the southwest coast of Florida, with it's unmatched weather, beauty, culture, wildlife, beaches, and lifestyle.
There are few things Holly is more passionate about than matching her customers with their dream home in stunning Southwest Florida. From Englewood to Siesta Key, North Port to South Venice, Nokomis to Placida- she lives and breathes the SWFL coastal lifestyle and possesses a unique curiosity and love for every one of it's unique neighborhoods. A current Englewood Resident, She is connected and involved in the community. Her contacts and local residency leverage her enthusiasm and expertise, enhancing her client dedication. She is communicative, thorough, and detail oriented. Holly Was Awarded both "The Rising Star" and "Top 100" Agent awards in 2020 and 2021 by Broker Agent Advisor. In 2021, Holly joined Keller Williams Realty Gold and created Royal Florida Homes. She serves as Co-Team Leader and the Director Of Marketing.
Perhaps, you're searching for your first home, considering selling your current home, or relocating to this beautiful area from out of state. Whatever your needs may be, Holly's experience, combined with her deep knowledge of the local neighborhoods, makes her an invaluable partner in buying or selling a home- and that's just how Holly views her relationships with her customers…as true partnerships. Holly strives to build relationships based on trust, integrity and confidence, taking the time to truly understand your wants and needs- This is truly what sets her apart. She's a dedicated partner in helping her customers achieve their goals and live their dream life.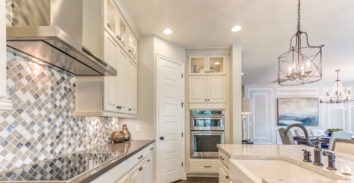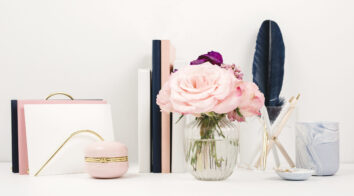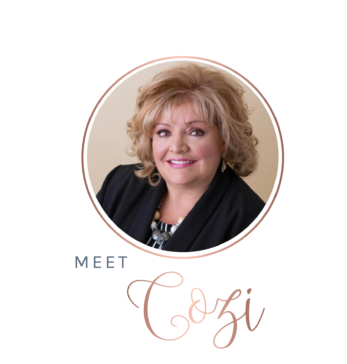 Cozi Ingerham
Realtor®️
Buyers Agent
Cozi Ingerham was born in Kentucky, but lived most of her adult life in the Columbus, Ohio area where she worked as a Senior Advertising Sales Account Executive for a cable TV company. For over two decades, she worked with local realtors to build and market the Columbus Real Estate Showcase Show.
She relocated to Southwest Florida in 2010 where she worked as a business Partner with all the local Boards of Realtors and Women's Council of Realtors. Cozi was named: " Strategic Partner of the Year" by the Women's Council of Realtors in 2017; "Business Partner of the Year" by the Punta Gorda/Port Charlotte/North Port Board of Realtors in 2020, and "Rising Star of the Year" by the PG/PC/NP Women's Council of Realtors in 2020.
Cozi has a Bachelors Degree in Business, and a Masters Degree in Ministry
She loves real estate and helping people. She works with a local charity to help the homeless, addicted, and afflicted people get rehabilitation and housing.After tree decades of working to support realtors, both in Ohio and Florida, Cozi has now joined the Royal Florida Homes Team.
She loves helping people find their first home…or their dream home!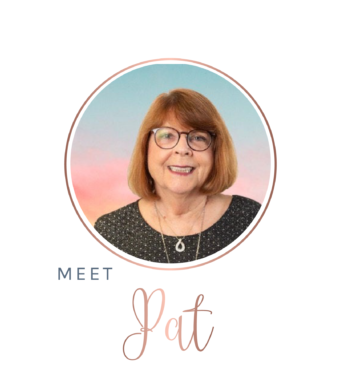 Pat Bieneman P.A.
Broker Associate
GRI, ABR, CNHS, RCC
Co-Team Leader
Director Of Sales
Originally from western Washington State, Pat moved to Englewood, Florida, in 2005. Prior to moving to Florida, Pat owned a highly successful product fundraising business for 16 years. She became licensed to sell real estate upon her arrival in Florida, and earned her broker's license in 2009. Pat primarily specialized in the Palm Island luxury real estate market, where she resided, along with waterfront condominiums. Her main focus was on the listing side of the business. Pat became the Managing Broker of the Englewood office of Coldwell Banker Sunstar Realty, where she spent 6 years recruiting, training, coaching, and managing agents, along with listing homes on Palm Island.
Following that, she spent 3 years serving as the Productivity Coach for Keller Williams Realty Gold in Englewood, where she trained agents, both new and established. She returned to production full time in 2021 as
Co- Team leader of Royal Florida Homes. Pat served as President of the Englewood Area Board Of Realtors in 2014 and was awarded Realtor of the Year 2015.
In her spare time, Pat loves playing golf on one of the many beautiful area courses, sailing, kayaking, trekking around the world digitally on her Nordic Track incline trainer, reading and playing piano.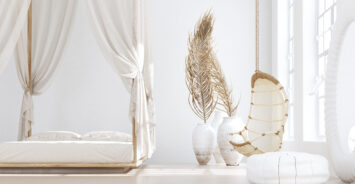 GET ACCESS TO OUR ENTIRE LIBRARY NOW!
SAVE TIME- ELIMINATE STRESS-
REMOVE THE GUESSWORK-
FEEL CONFIDENT BUYING, SELLING OR INVESTING IN FLORIDA REAL ESTATE.
Sign up to access our free Royal Resource Library, full of powerful resources and market insight needed to make the best decisions concerning your current or future Florida real estate investment!